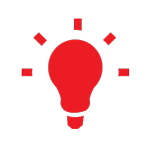 Brand Identity
Your Brand is a reflection of what you stand for and what sets you apart from your competition
What is a Brand?
A brand is the perception formed in the audience's mind about a company, product, or service. This perception is the culmination of the logo, visuals, words, typefaces, colours, identity, messages, products, price, customer service and actions all working together to convey the essence of what your company, product, or service stands for. A designer doesn't make a brand. Only the audience can do this.
Brand Refresh
A brand refresh starts with a brand audit. A brand audit will provide an overview of the health of your brand and assess the relationships with the stakeholders of the brand, including internal such as employees and external such as customers and potential customers. Radish Creative can advise on brand audit and brand refresh options.
Logo Design
Logo's are a valuable way for customers/consumers to connect with a brand. There are different types of logos: a logo can be a corporate name, a word, letters, a graphic or a symbol. Radish Creative can advise on where logo design fits within your brand identity. Whether by designing a new logo for you, or by helping you review your current logo.