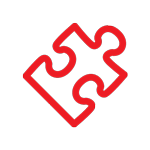 CMS Systems
We build websites with flexible Content Management Systems, ensuring that you get exactly the control you need to make changes to your website.
What is a CMS?
CMS stands for Content Management System. A CMS website allows a website owner or administrator to add their own text, images, data, etc to the site without having to understand computer programming languages such as javascript or website markup languages such as html, xhtml, css, etc.
Choosing A CMS Platform
There is no such thing as a perfect CMS. The choice of a CMS will come down to finding the most suitable one for the project in hand. There are hundreds of CMS options available. We have listed three of the most popular CMS platforms below. All of these CMS options are quality solutions with individual strengths and weaknesses. Speak to us about your requirements and we will guide you through the pros and cons of each platform to help you to decide which CMS is the most suitable for your needs.
WordPress
WordPress is the most popular CMS overall. It is ideal for fairly simple web sites, such as everyday blogging and news sites. The backend layout is intuitive and a new user should be able to find their way around the administration section relatively easily.
Joomla!
Joomla is a very advanced CMS in terms of functionality and was originally designed as an enterprise-grade CMS. It comes with an attractive administration interface. Joomla sits in the middle ground between the extensive capabilities of Drupal and user-friendly but less complex options offered by WordPress. Joomla is far more capable at handling a large volume of articles or pages than WordPress.
Drupal
Drupal is a full-fledged, enterprise grade CMS. Drupal is recommended for building complex sites and for large projects where stability, scalability and power are important. Like most powerful tools, it requires some expertise and experience to operate.